Your pool water is just as important as the water your family drinks. Why not treat it with a healthier technology?
Discomforts associated with chlorine, such as dry skin and hair, burning eyes and worsening of allergic problems need not be a reality for your family.
With Panozon Blue Star, you eliminate the discomforts of chlorine with a natural treatment, bringing more health to all bathers.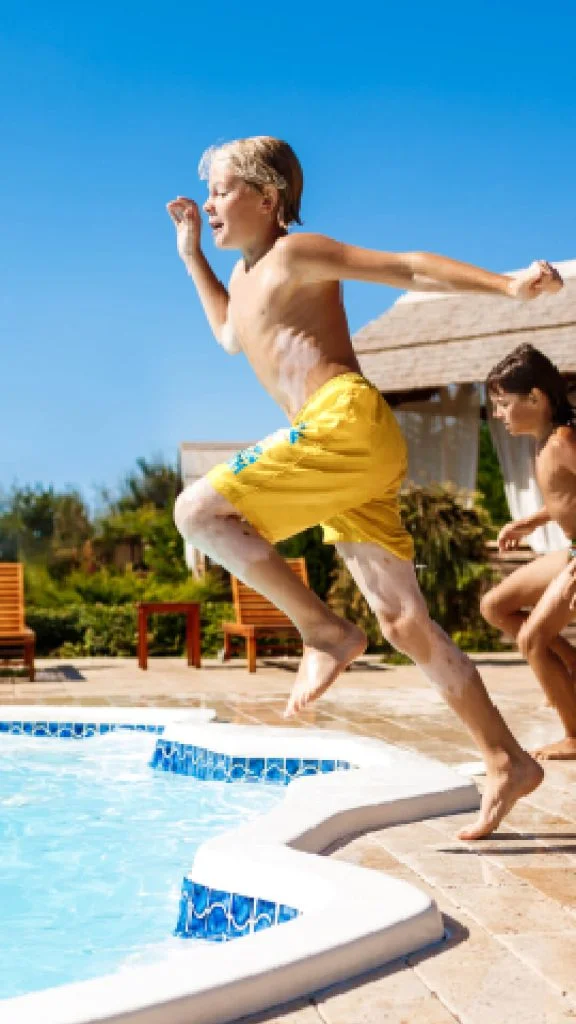 Natural water for you and your family
Panozon Blue Star treats the pool using ozone, a more powerful oxidizer than chlorine. It also:
It's a salt free treatment
Reduces the use of chemicals¹
Automates your pool, especially with the Chlorine Doser D15
Helps eliminate microorganisms, bacteria, fungi and algae from the pool
Gives the feeling of swimming in a much lighter and more natural water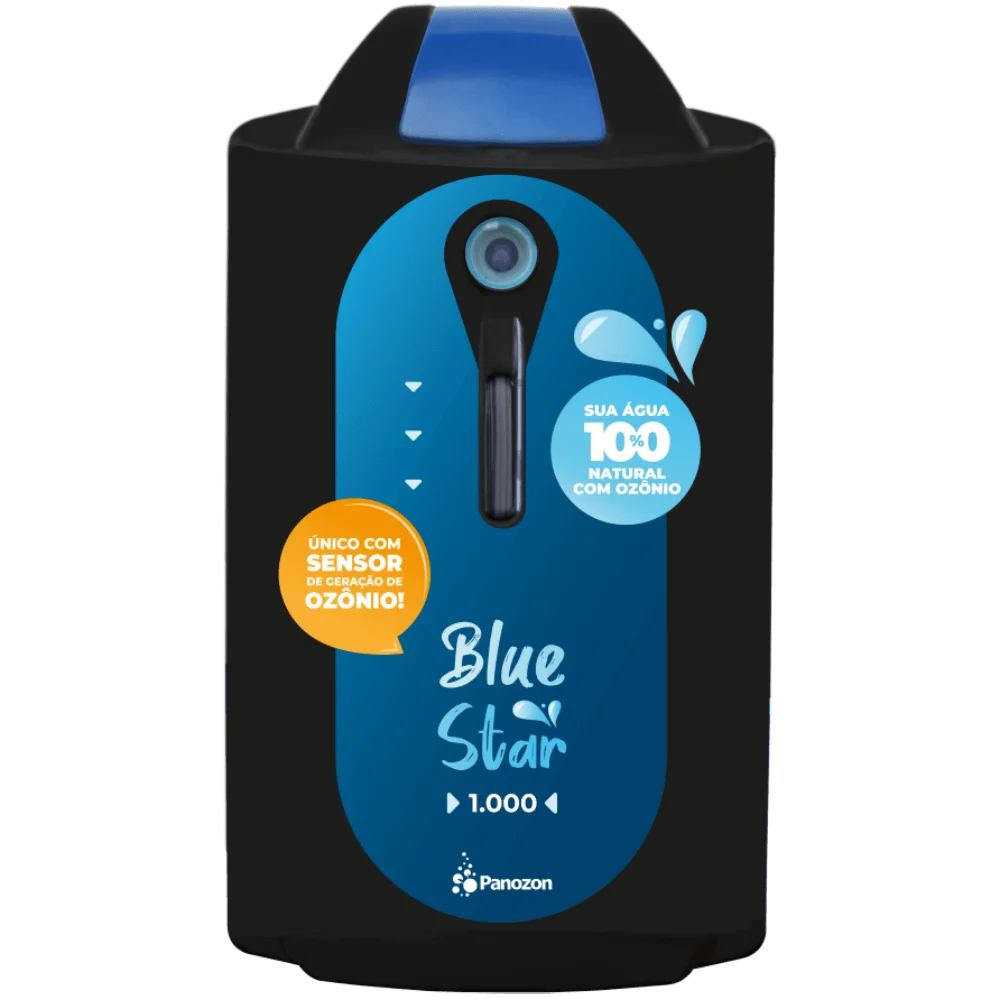 I wanted to say a huge thank you for the support! I am really surprised with the service and the product. The water is clearer and lighter. As we drastically reduced the use of chemical products, the water has no smell at all, it feels like we are swimming in a pool of mineral water. I have recommended it to everyone, without fear of making a mistake!
The device is out of the world, works very well, after I put it on I never had a problem with green or cloudy water, I recommend it…
Antonio Francisco Dal Bosco
I have it in my pool here at home since 2019, excellent.

Sustainable treatment for the environment
Ozone comes from oxygen gas and its main by-product is oxygen itself. In other words, it is a much cleaner technology for water treatment.

Economical equipment
Panozon Blue Star is 100% electric and uses the equivalent of a small light bulb.

The only one with an ozone generation sensor
Make sure your Blue Star is generating enough ozone. Panozon's exclusive patent.

100% Brazilian Technology
Our equipment has its own technology and is manufactured here in Brazil.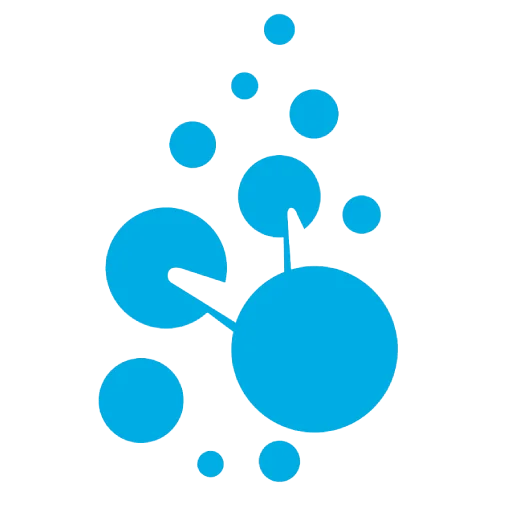 Company specialized in ozone
With more than 20 years in the market, we operate with applications ranging from sewage and municipal water treatment, to agribusiness and residential applications.

Technical team always at your disposal
Our technical support team specializes in ozone and water treatment.
Blue Star line includes the Blue Star and Blue Star Fit models. Both have the same benefits, but the Blue Star Fit models are more compact and fit in fiberglass pool engine rooms.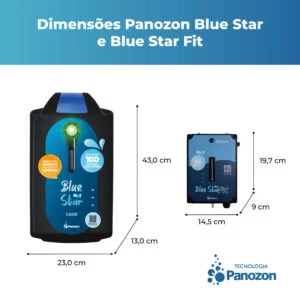 | Models | Pools up to... |
| --- | --- |
| Blue Star 1.000 / Blue Star Fit 1.000 | 25.000 liters |
| Blue Star 2.000 / Blue Star Fit 2.000 | 50.000 liters |
| Blue Star 3.000 | 100.000 liters |
| Blue Star 4.000 | 150.000 liters |
| Blue Star 5.000 | 200.000 liters |
Installation and operation
The installation is very simple and Blue Star is compatible with any machine room². Anyone with basic knowledge of hydraulics, electricity and safety standards can do it. All you need is free space and a power outlet (220V) in the engine room. The connection must be with the pump, so that it works automatically.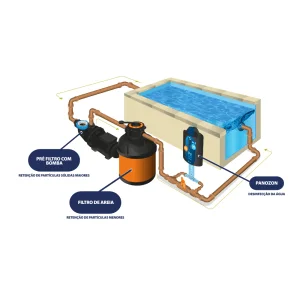 Preventive maintenance consists of changing the Water Retention Kit annually. You can purchase the kit with Panozon or at the pool shop closest to your home.
As ozone undergoes treatment in the engine room and returns to the form of oxygen gas very quickly, it is still necessary to use a residual effect sanitizing agent.
This sanitizer can be chlorine, which is the cheapest option, or another sanitizer registered in the FDA.
If you opt for chlorine, you can reduce the chlorine concentration in your pool by up to 70%. That is, instead of maintaining approximately 3 ppm of free chlorine, you can dose between 0.5 and 1 ppm of free chlorine, as ozone will be doing the "heavy duty".
The sphere does not rise when air is not sucked into your Panozon. Watch the video below to see if the problem is with your equipment or your installation:
Most of the time, the water turns green when algae appears in the pool. This happens due to the lack of a residual effect sanitizer. First, make sure you are dosing a sanitizer correctly (see first question).
Then check the following conditions, in that order, in your pool:
Alkalinity should be between 80 and 120 ppm.
pH must be between 7.0 and 7.4.
Check that your Blue Star ozone generator is working. The light should be green and the indicator sphere ("ball") on the front of the equipment should be floating.
Click here and access our full post teaching what to do when your pool is green.
You might also be interested in
1 Chlorine manufacturers recommend keeping 2-3 ppm of free residual chlorine in the pool. With Panozon ozone, you can maintain 0.5 to 1.0 ppm of free residual chlorine in the pool. Furthermore, ozone is a microflocculant and does the "heavy duty" of oxidizing contaminants.
2 Panozon Blue Star ozone system for residential swimming pools is compatible with any machine and pump room, provided that:
Meet the flow and pressure specifications of the venturi set, as stated in the manual: minimum flow through the venturi injector of 0.8 m³/h and pressure at the venturi injector inlet of 0.2 to 0.7 kgf/cm² (2 to 7 m.c.a.). Remember that the pump must also meet all the head losses involved in the system as a whole.
They have physical space for installing the venturi in the piping (two options: a minimum of 36 cm in the filter return piping for TYPE A installations, or a minimum of 19 cm in the filter inlet piping and 7 cm in the filter return piping for installations TYPE B and C).
Have internal or external space, protected from the weather, for the installation of the ozone generator.
Blue Star has dimensions of 43 x 23 x 13 cm, and Blue Star Fit has dimensions of 19.7 x 14.5 x 9 cm
Blue Star line is designed for residential swimming pools. For public or semi-public pools, check out our other lines of ozone generators.